General Settings
If you decide to use an email client, such as Microsoft Outlook Express, MS Outlook, IncrediMail, Windows Live Mail, Mozilla Thunderbird & Mac Mail, here are the settings you need.
Incoming mail server type: POP3
Incoming mail server address: pop.vanuatu.com.vu - port: 110
Note: If your email address is Vodafone.user@vanuatu.com.vu, your login name is Vodafone.user.
Outgoing mail server (SMTP): smtp.vanuatu.com.vu - port: 25
Setup SMTP Authentication
This parameters modification only affects customers using a software for their emails.
Webmail users are not impacted and have no modification to make.
Document Description
SMTP Authentication is a scheme used to authenticate a sender as valid before allowing them to connect and relay email through the Email Server.
Thanks to it, users will not need to change their SMTP settings when connecting from different Internet Service Provider.
This guide will help you configure SMTP Authentication on your preferred email client. From
this point, we assume that you already have an email account created.
Special notice for customers who use the Relay function of the SMTP Server.
This modification of authentication policy is impacting you. Please refer to the end of this page.
---
Settings - Microsoft Outlook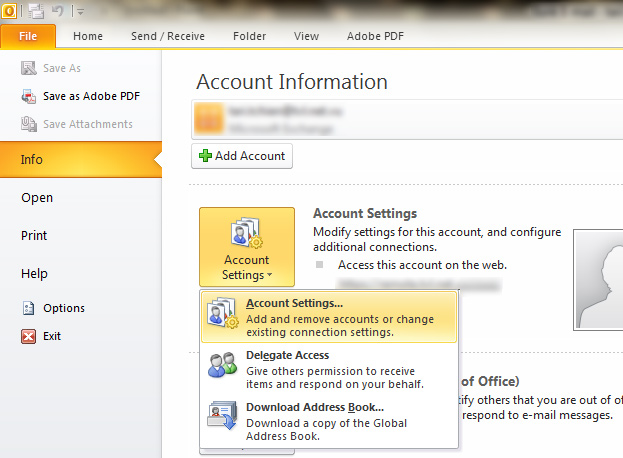 Open Outlook. Select
Account Setting

from

File

tab.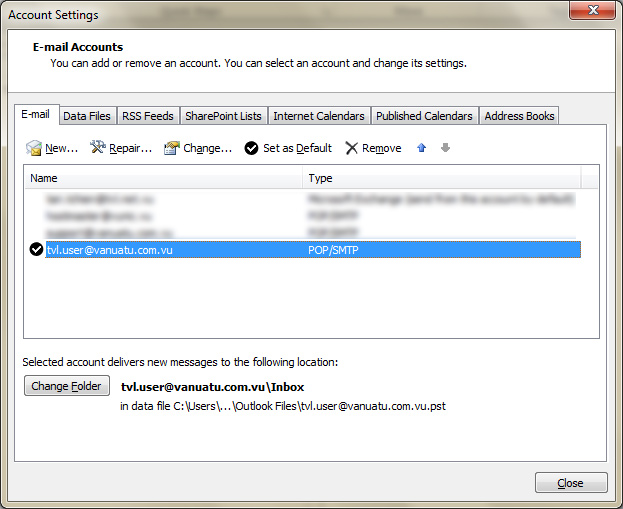 Select your email address and click on the
Change...

icon.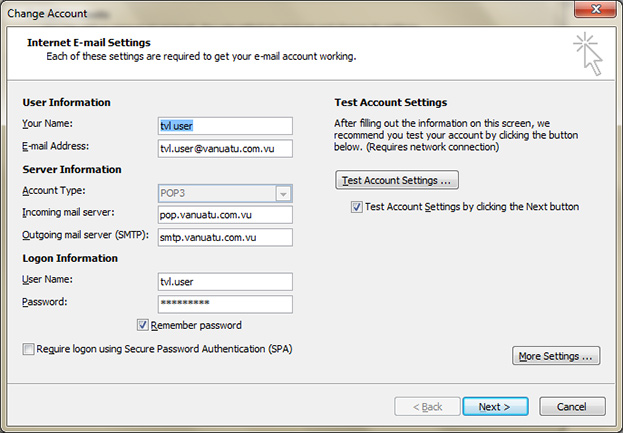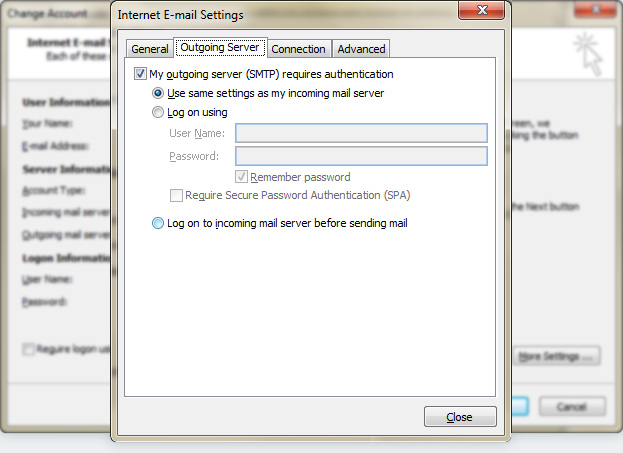 On the
Outgoing Server tab

, check the settings below and click

OK

.
SMTP Authentication is now setup.